Daily Login!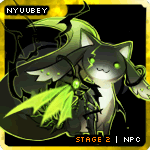 You are on day 7!
of the Daily Login Bonus!
Welcome to the
Daily login
bonus! You get a prize simply for coming here every single day! On day ten you get the biggest prize of all before it resets!
Click to claim yours!
Daily prize chart! You are claiming Day 7!
Day 1:
Plain Box
Day 2:
10, 000 silver
Day 3:
Heart Box
Day 4:
5 anniversary tokens!
Day 5:
Phantom Box
Day 6:
3 Super Aromatic Mushroom!
Day 7:
50, 000 silver
Day 8:
A random ship!
Day 9:
A random orb!
Day 10:
Gold Box!