Daily Login!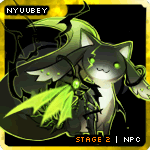 You are on day 6!
of the Daily Login Bonus!
Welcome to the
Daily login
bonus! You get a prize simply for coming here every single day! On day ten you get the biggest prize of all before it resets!
Come back later to pick up a prize! Prizes reset every night at midnight!
Daily prize chart! You are claiming Day 6!
Day 1:
Plain Box
Day 2:
10, 000 silver
Day 3:
Heart Box
Day 4:
5 anniversary tokens!
Day 5:
Phantom Box
Day 6:
3 Super Aromatic Mushroom!
Day 7:
50, 000 silver
Day 8:
A random ship!
Day 9:
A random orb!
Day 10:
Gold Box!