IRL COMMISSIONS

DISCLAIMER
By purchasing an IRL commission you have agreed that this art you have purchased will be used only on the TiH B/C forum and TiH clickables (THIS ) site. You cannot sell this purchased clickable 'art' ANYWHERE as art of its own on Gaia or on websites. "Rights" to this design are yours, but the artwork cannot be sold in any shape, form, or manner outside of the TiH.
There will be no refunds
on minipets: if you make a purchase it will be yours to keep. No idea changes are allowed on the minipet once the sketch wip has been sent to you.
PLEASE DIRECT ALL PURCHASES BY MESSAGING THE ADMIN ON THIS SITE
to get added to the list thank you!
PLEASE NOTE THAT A RANDOM MINIPET ARTIST WILL HANDLE YOUR ORDER
so please be open to all art styles if you are purchasing! If you really have a special request for an artist you can message Chibizoo regarding your concern.

WHAT CAN I BUY?
Your commissioned clickable will basically be a
special edition
minipet, you may swap and trade your personal code with as many people as you like! It will not count towards any of your SE limits, as this is a RL commission thing, which means you could have potentially one freebie SE, one raffle earned SE, and a couple of SE's from this.
Pricing:
- At this point I am only doing coloured custom SE pets on existing templates. Templates available are treats (all), poms (all variations), scareon (all variations), fracs, basilisks, otokoyo, withermare, march hare, and pretty much any pet species coloured by me listed here: (Levathia, Koobo, Phoenix Hatchling, Shiki, Fawn Child, Blossilia, Foxsock, wyvling, koobo, scale sprite, puck king, Syren, Plossom, Korin, Floresce, Forest Poms, Forest eons
- You cannot use existing official inkjar colourations or homunculus coloured pets. You can make your own theme BASED off themes of inkjars though as long as they are not called for example "exotic, comet, contract", I will let you know if there's any breach in this rule!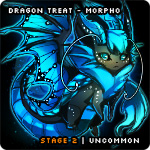 - A custom coloured SE pet on any of the listed templated above is $10 flat coloured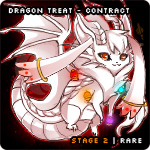 - Add +$5 if you want MINOR edits such as scarves, a hat, some flowers, etc.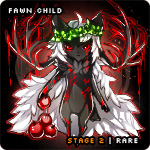 - Add +$5 if you want an alt colouration. If you paid for minor edits this covers the cost of the edits. Once again minor edits are ones such as
this
(where the hair already exists on the pet),
this
and
this
!

Available slots:
Once again to be added to the list please
message CHIBIZOO
with your GAIA/MINIS username and how many orders you would like (max 2 orders a person per slot). We have a right to reject your commission if it does not fit the guidelines above. Payment information will be given to you as your message is processed. The artist colouring these pets is Zoo (me!)
NEXT SLOTS OPEN: NOW @ May 30th 11:59 PM PST (limited run of 5 slots)
Commissions are full thank you everyone for your interest!